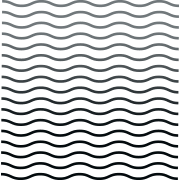 Nigel Mulgrew Plumbing Construction Services
Construction Plumbing Services in San Francisco
High-End Plumbing Fixture Installation in San Mateo
Looking to build the home of your dreams from the ground up? It is important not to forget about the plumbing system in the process. Our specialists at Nigel Mulgrew Plumbing is your go to plumber for high end general contractors, architects, and homeowners. We specialize in the California uniform plumbing code as well as San Francisco uniform building department codes.
After we work with a general contractor on all the piping, we can customize fixtures to fit your exact needs.
Speak to our high-end professionals online or get in touch with us now at (415) 857-9980 for tailored construction plumbing services in San Francisco.
Dedicated Pipe Installation for Any Construction Project
There is only one way to access the all-essential potable supply and only one way to get rid of any waste: a reliable series of pipes. When it comes to determining where to place the new lines and make any necessary connections, trust our team. All these pipes must be carefully placed to make sure they do not accidentally cross each other in a way that would disrupt their connections or burst a line.
Some of the critical piping systems we can install at a new property include:
Water lines – New water lines bring in fresh sources for drinking and bathing from the main line. When setting these pipes up, it is important to make sure they are easily accessible to add any filtration systems in the future.
Gas lines – Many furnaces, ovens, grills, and even water heaters rely on natural gas as their primary source of fuel. Because natural gas can be hazardous to breathe if it leaks, it must be carefully installed, away from anything that would put pressure on the line.
Sewer lines – Anything that has been flushed down the toilet or dumped into a drain eventually is channeled into the sewage system. When the connections are incorrectly installed, they will cause terrible backups. Our techs can make sure all connections are precisely installed to avoid any contamination.
Five-Star Customer Reviews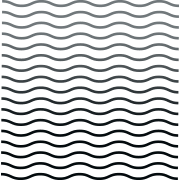 "Scheduling was easy and the team was quick and professional."

- Taylor K.

"Joe and Francisco were professional, kind, and thoughtful - and did an excellent job with a tricky install."

- Constance F.

"This is a wonderful plumbing company whose service, and customer service in general is some of the best I've ever had the pleasure of experiencing."

- Robert B.

"The team is absolutely top-notch and is our go-to partner for any of our plumbing needs."

- Hooman R.

"A true gem for the Bay Area. Nigel has integrity and his knowledge is wonderful."

- Tracy G.

"I would highly recommend working with Nigel Mulgrew Plumbing, they are a high-quality team that will make your life easier."

- Bill C.

"These guys are very knowledgeable, and honest, and show up right on time. They are my go-to plumber and will continue to be."

- Steve P.

"Nigel arrived with his crew right on time, quoted the job, and once agreed upon, set a time and date. They were professional and courteous, I highly recommend them!"

- Beckie P.
Types of Fixtures for a New Home
Pipes are not the only components that need to be installed in a newly constructed building. Adding modern fixtures makes the whole house functional, allowing residents to accomplish basic but necessary tasks like showering, cooking, and cleaning. It is also important to boost the overall attractiveness of a house. After all the work put into a newly constructed house, it is essential that residents also enjoy the overall appearance for years to come.
Since these fixtures will be around for a good while, it is important to remember not to merely skimp for the sake of saving a few dollars. While some fixtures may be a bit more costly at the outset, those that are of higher quality will last a lot longer. This investment will save homeowners from making costly replacements. When it comes to choosing the right fixtures, trust our techs at Nigel Mulgrew Plumbing to help answer any questions related to durability and functionality.
Our experts are committed to supporting homeowners with our dependable construction plumbing services in San Francisco, so call us today at (415) 857-9980.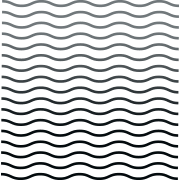 Ready to Go Green? Contact Nigel Mulgrew Plumbing