About Nigel Mulgrew Plumbing
Thousands of Residential and Commercial Customers Served in the Bay Area
When you need expert and efficient plumbing services, trust our team at Nigel Mulgrew Plumbing. Since opening our doors, we have grown to a team of 20 talented plumbers who all take great pride in providing exceptional services to everyone we help. Whether you need plumbing services for a new construction or remodel or need expert leak detection to save water and money, our team can help.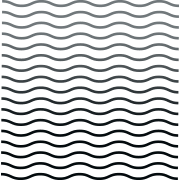 Professionalism and Experience
Our crew is proud of the steps we take to ensure our residential and commercial customers are always satisfied with our service. Not only do we leverage our decades of experience on every job we take on, but we go above and beyond to help ensure our work is flawlessly executed.
From water heater services to plumbing for new constructions, our customers benefit from:
A deep attention to detail. We will leave no stone unturned when it comes to your new installation, repair service, or replacement.
Responsive communication. Our team takes the time to answer your questions and gets to know your needs and goals. We also offer same-day appointments to provide the help you need, when you need it most.
Expertise with a wide range of materials and equipment. From high-end custom fixtures to durable piping and drains, we combine top-quality materials with time-tested techniques to provide long-lasting results.
Safety and experience. Our team is fully licensed, bonded, and insured for your peace of mind. We have also been around since 1998, and in that time, there is little we haven't seen and fixed for our thousands of past customers.
Five-Star Customer Reviews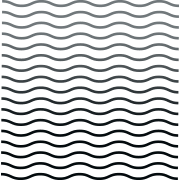 "Scheduling was easy and the team was quick and professional."

- Taylor K.

"Joe and Francisco were professional, kind, and thoughtful - and did an excellent job with a tricky install."

- Constance F.

"This is a wonderful plumbing company whose service, and customer service in general is some of the best I've ever had the pleasure of experiencing."

- Robert B.

"The team is absolutely top-notch and is our go-to partner for any of our plumbing needs."

- Hooman R.

"A true gem for the Bay Area. Nigel has integrity and his knowledge is wonderful."

- Tracy G.

"I would highly recommend working with Nigel Mulgrew Plumbing, they are a high-quality team that will make your life easier."

- Bill C.

"These guys are very knowledgeable, and honest, and show up right on time. They are my go-to plumber and will continue to be."

- Steve P.

"Nigel arrived with his crew right on time, quoted the job, and once agreed upon, set a time and date. They were professional and courteous, I highly recommend them!"

- Beckie P.
Ready to Go Green? Contact Nigel Mulgrew Plumbing