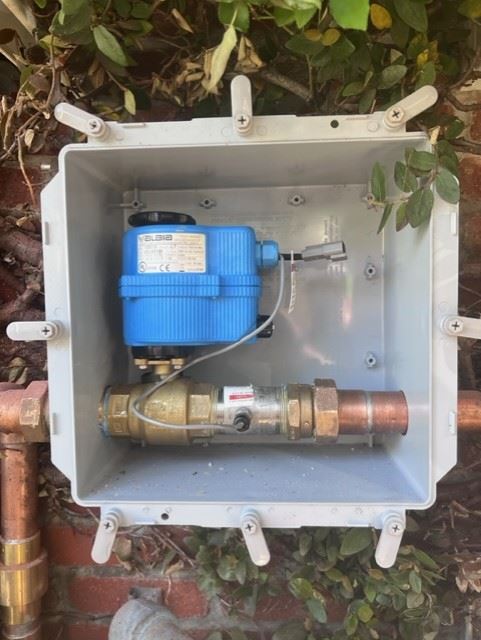 Every homeowner knows that plumbing problems can quickly turn into expensive nightmares. That's why investing in preventative measures such as a Leak Defense System (LDS) from Watts is crucial. As trusted plumbing service providers in San Francisco, we at Nigel Mulgrew Plumbing can't stress enough the importance of these systems in safeguarding your property.
Water Damage: A Significant Threat
Water damage is among the most common insurance claims by homeowners. The Insurance Information Institute states that about one in 50 insured homes in the U.S. has a property damage claim caused by water damage or freezing each year. Furthermore, according to the Insurance Services Office, water damage claims have been increasing at an alarming rate, currently making up almost 24% of all homeowners' insurance claims.
These claims do not come cheap either. The average cost for a water damage insurance claim is a hefty $10,234. With the escalating costs of home repairs and insurance premiums, preventative measures such as water leak detection systems become all the more necessary.
The Cost-Effective Solution: Leak Defense System
A water leak detection system, like the LDS by Watts, can drastically reduce the risk of catastrophic water damage. This system works by continuously monitoring the water flow in your property. When it detects abnormal activity suggesting a potential leak, it automatically shuts off the water supply, preventing any further damage.
Studies show that systems like the LDS can potentially save homeowners thousands of dollars in water damage repair costs. In addition, many insurance companies offer policy discounts to homeowners who install leak detection systems, creating an added financial incentive.
Why Choose Nigel Mulgrew Plumbing
As one of the leading plumbing service providers in San Francisco, Nigel Mulgrew Plumbing has the expertise to install and maintain your LDS efficiently. We understand the unique plumbing needs and challenges of San Francisco homes. Our team of experts is dedicated to providing top-notch service, ensuring your home is well-protected from potential water damage.
Wrap-up
Installing a water leak monitoring system is an investment in the safety and longevity of your property. By identifying leaks early, you can avoid the hassle and expense of major repairs. Remember, the cost of prevention is always cheaper than the cost of the cure. Trust Nigel Mulgrew Plumbing, your reliable plumbing service provider in San Francisco, to deliver quality and peace of mind.
Don't wait for disaster to strike. Contact Nigel Mulgrew Plumbing today and let's safeguard your home with the best in leak detection technology.